Potluck and Presentations are back!
Living Gently on the Land
Clear blue sky, open spaces, wildlife at your doorstep – all great reasons to move to Arizona and build your dream home! However, as the human population of Arizona grows, habitat for wildlife is being degraded and destroyed. The Southwest is quite different from other parts of the U.S., and cultural practices that work elsewhere may cause long lasting or permanent negative impacts on the land and its inhabitants. By respecting the needs and nature of native plants and animals, we can lessen the negative impacts, and at the same time enrich our lives immeasurably.
If you want to conserve native wildlife and habitat, "Living Gently on the Land" will help you understand and protect the plants, animals and landscapes of the Southwest. This program is made possible by a grant from the U.S.D.A. Natural Resources Conservation Service, through Audubon-At-Home.
We are so happy to announce that our Living Gently on the Land series will continue begining Friday January 13, 2023. Be sure to keep an eye on our website and your email for more information on this seasons speakers. We're really excited to have you all back out.
Most folks would never have guessed, but Arizona has a rich diversity of native mollusks--about 200 species across the state! From tiny springsnails to quarter-sized talussnails, our mollusk species are found from low desert hills and canyons up into the forested highlands and sky islands. Most of our snail populations are relics of the last ice age, or perhaps even longer. Jeff Sorensen--"the Snail Guy" with Arizona Game and Fish Department--will provide an introduction to our smallest neighbors and discuss their life history, habitat, threats, and conservation needs.
Friday January 13, 2023 John Palting, PhD entomologist "Flight to Light - why nocturnal insects are attracted to lights"
Friday February 10, 2023 Jeff Sorensen, Invertebrate Wildlife Program Manager AZGFD "Get to Know Your Slimy Neighbors - Desert Snails in Arizona"
Friday March 10, 2023 Rana A. Murphy, Terrestrial Wildlife Specialist ~Game Management AZGFD; "Rana Murphy, Arizona Game and Fish Department's Terrestrial Wildlife Specialist responsible for the management of 12 game (or huntable) species of wildlife in Southeastern Arizona, will talk about pronghorn on the Sonoita Plains, with an emphasis on biological features that influence population-level management."
Friday April 14, 2023 Geology of Arizona by Jessica Garcia, Physical Scientist, Southeast Arizona Group "Arizona has a rich geologic history both naturally and culturally. Learn how the landscape you know and love today was formed and been changed over time. Jessica Garcia has been working for the Southeast Arizona group for 9 years as a geologist. Her passion for geology and caves has been fueled by the natural wonders that Southern Arizona offers both above and below ground.
Friday May 5, 2023 NAU Souther Lab - Save the Date
RSVP required. Events begin at 5pm, chow line opens at 5:30 (we will announce when open) and presentations to immediately follow around 6:30. Please bring a dish to share, we will provide tea, coffee and table settings.
Contact swilcox@audubon.org
Connect with the Research Ranch
Support to Our Fellowship Programs
Your gift to our fellowship programs will ensure that student scientists will receive Fellowships to encourage and support their research.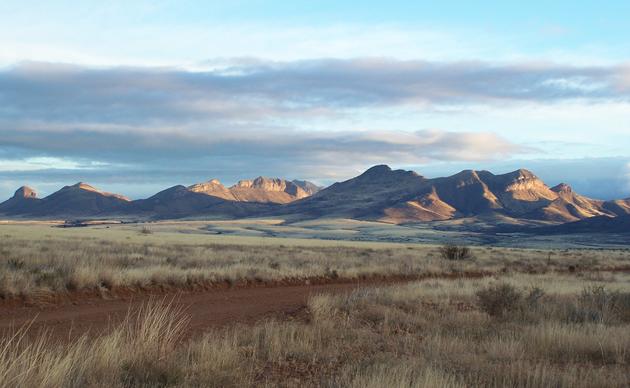 Volunteer your Time
The Research Ranch is a truly unique place that stirs great feelings in those lucky enough to be involved. Please contact us for details about our organized volunteer program.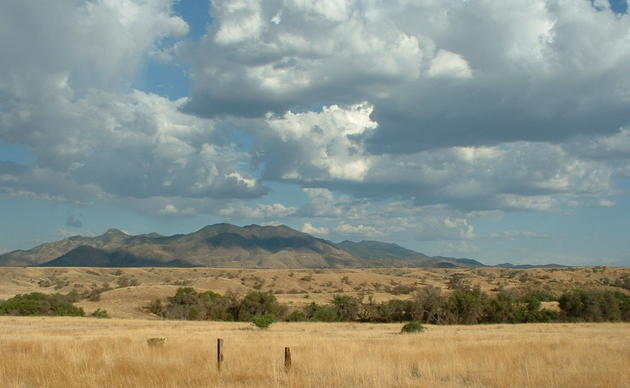 Living Gently on the Land
If you want to conserve native wildlife and habitat, "Living Gently on the Land" will help you understand and protect the plants, animals and landscapes of the Southwest.