Potluck Presentations will return in January, 2024!
Connecting to Conservation in Southeastern Arizona

Southeastern Arizona boasts expansive blue skies, an incredible diversity of wildlife and habitats, and rugged mountains erupting from nearly every horizon - all great reasons to call this region home. However, in a place so special, it is important to be a good neighbor, and doing so relies on understanding those with whom you're sharing space. As Arizona's human population grows, temperatures rise, and aridification marches on, it's more important than ever to take our place in the Southeastern Arizona ecosystem seriously.
That's why from January through May of each year we offer a conservation-themed series of potluck presentations. Delivered by Appleton-Whittell Research Ranch researchers, local conservation professionals, and other Research Ranch collaborators, these events are your chance to connect with the local community, learn about our region's flora, fauna, and conservation challenges, and discover how you can help build a positive future for people and wildlife in Southeastern Arizona.
Each event will begin at 5pm with the potluck dinner beginning at about 5:30 (please wait for all the guest to arrive - we'll announce when it's time to eat!). The presentation will immediately follow the meal.
Come join us, invite a friend, and bring a dish to share. Also, don't forget to bring some food items to donate to the Santa Cruz food bank!
(RSVP required. Contact Suzanne Wilcox at swilcox@audubon.org to sign up or for more information.)

2024 Presentation Schedule
Friday, January 12 - Geology:

Arizona has a rich geologic history, both naturally and culturally. Dig in with Jessica Garcia, Physical Scientist with the Southeast Arizona Group. Jessica has been working for the Southeast Arizona Group for ten years as a geologist, and her passion for geology and caves has been fueled by the natural wonders that Southern Arizona offers both above and below the ground.

Join us to learn how the landscape you know and love today was formed and has been changed over time!



Friday February 9 - Fire Wise: Southeastern Arizona's grasslands are adapted to fire and historically fires swept swiftly through the region, maintaining the mosaic of habitats on which birds and other wildlife depend. However, human presence on the landscape has changed the behavior and frequency of fires, sometimes putting people, property, and habitat at risk. During this presentation, we'll be joined by the Sonoita Elgin Fire District to learn more about how we can live safely and responsibly in this fire-prone ecosystem.

Friday March 8 - Rattlesnakes: Rattlesnakes are emblematic of Arizona habitats from low deserts to high forests. These animals can be quick to take advantage of the habitat options afforded by our human-built landscapes, but when they choose a problematic site, things can end very poorly for snakes and people alike. During this presentation, learn more from Phoenix-based Rattlesnake Solutions about how to stay safe amongst and do good by our slithering neighbors.

Friday April 12 - Mountain Lion Language: Learn about mountain lion "language" during this presentation by Mark Hart, Arizona Game and Fish Public Information Officer. Secretive and stealthy, mountain lions are rarely seen. However, they are abundant in Southeast Arizona, as documented monthly in residential areas of the Tucson foothills. Although mountain lions are feared by some, bears in Arizona are twice as dangerous as mountain lions. This presentation examines mountain lion behavior and movement in a way that makes their "language" more understandable.

Friday May 10 - Astronomy Night
Join long-time Research Ranch supporter, Doug Pippel, and his telescope for a meal under the stars! The Moon will be just a few days past New, so expect dark skies and perhaps a glimpse a thin crescent through the scope. This will be our last potluck before we dive head first into research season, and it's just in time for you to learn a thing or two before International Astronomy Day (May 18th). Don't miss out on this very special potluck presentation!
Connect with the Research Ranch
Support to Our Fellowship Programs
Your gift to our fellowship programs will ensure that student scientists will receive Fellowships to encourage and support their research.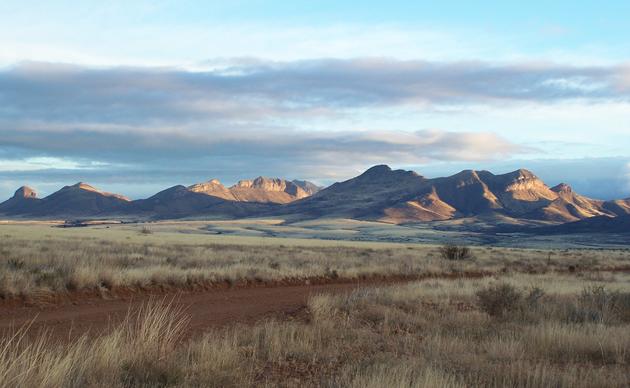 Volunteer your Time
The Research Ranch is a truly unique place that stirs great feelings in those lucky enough to be involved. Please contact us for details about our organized volunteer program.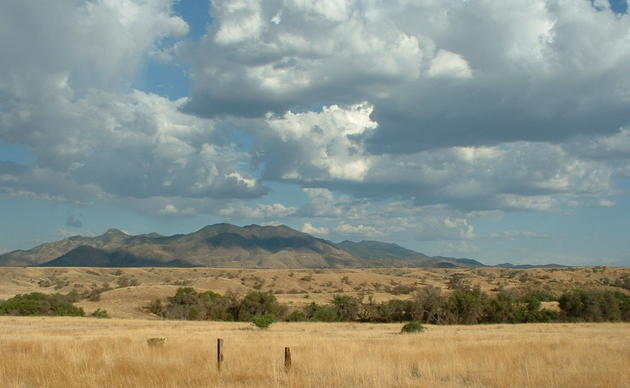 Living Gently on the Land
If you want to conserve native wildlife and habitat, "Living Gently on the Land" will help you understand and protect the plants, animals and landscapes of the Southwest.